Hearken partners
Hearken has enabled more than 150 newsrooms around the world, across 18 languages and every format adopt public-powered journalism. We partner with newsrooms as small as 3 people and as large as the BBC.
Your audience is wicked smart and will ask serious questions
A collection of hard-hitting public-powered reporting.
How newsrooms across the U.S. public-powered their elections coverage
How to ensure an informed and engaged electorate? Participation in many forms.
How one newsroom changed the dynamic with a long-time critic
The Democrat & Chronicle listened to one of its most vocal critics, leading to transformative change.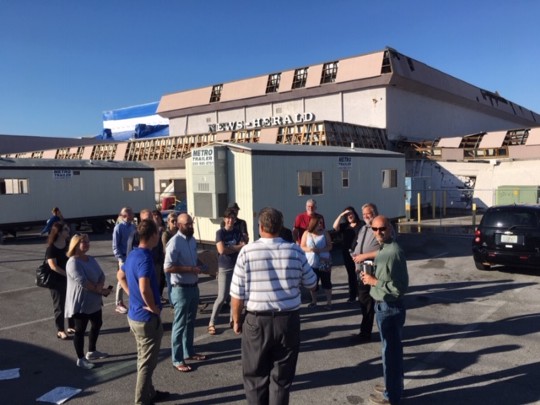 How Panama City's newspaper used Hearken to create a lifeline for readers during Hurricane Michael
Public-powered journalism in times of crisis.
KQED Gathered 1,300+ Questions About Homelessness
When KQED asked for listeners' questions about homelessness, the response was overwhelming. Here's how they handled it.
The winners of Hearken's 2018 Champions of Curiosity Awards
A collection of the best public-powered journalism from 2018.